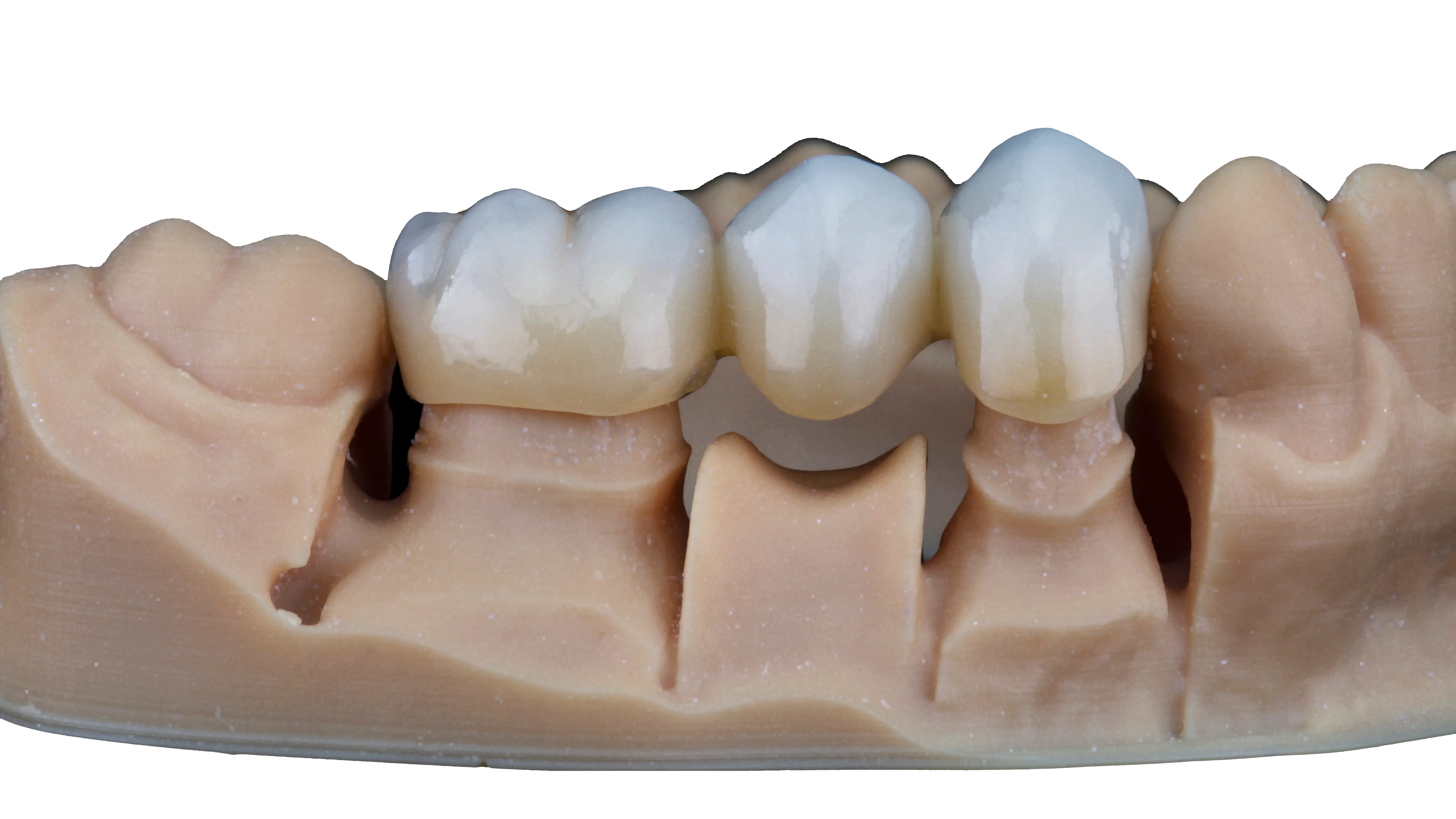 Custom-designed abutment help crowns look like natural teeth, patient specific designs, eliminates black holes and optimized space for the prosthetics. Digitally designing helps in optimizing the path of insertion for multiple unit cases.

Crown Restorations:
Crowns, often referred to as dental caps, are custom-made covers that fit over damaged or decayed teeth. They restore the tooth's shape, strength, and appearance. Our crowns are crafted with meticulous attention to detail, ensuring a perfect fit and natural look.

Bridge Restorations:
Bridges are an effective solution for replacing missing teeth. They consist of one or more artificial teeth anchored by crowns on adjacent natural teeth or dental implants. Our bridges are designed to restore your patient's smile and chewing function seamlessly.

The abutment(s) can be made of titanium, gold or zirconia.

Why Choose Power Dental Studio?

Precision Craftsmanship: Our skilled technicians use state-of-the-art technology and top-quality materials to create precise and durable crown and bridge restorations.
Customization: We understand that every patient is unique. Our restorations are tailored to match the patient's natural teeth in terms of shade, contour, and function.
Timely Delivery: We value your time and ensure efficient communication and turnaround times, so you can provide your patients with prompt care.
Quality Assurance: Rest assured, our restorations undergo rigorous quality checks to meet the highest standards of excellence.