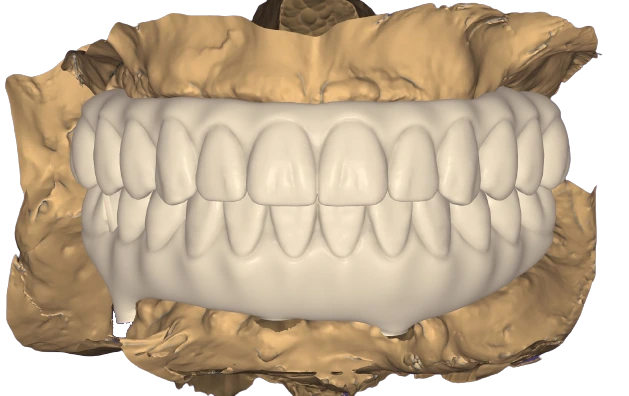 We proudly present our cutting-edge Digital Full Arch Service, renowned for its exceptional performance. Our meticulously designed digital conversion protocols are geared towards expediting final results, optimizing chair time efficiency, and significantly increasing your caseload. Clinics that have embraced our services report a remarkable surge, with a substantial 3 to 4-fold increase in the number of full arch cases handled each month. Join the ranks of satisfied practitioners who have elevated their practice through our innovative solutions.

Dental photogrammetry is the current industry-leading technology for full-arch implants. Are you Ready to take your Hybrid workflow 100% digital? Lose all the clunky analog models and chairside fabrication. Let our team of experts walk you through our revolutionary 100% digital workflow for your Hybrid patients!

Files Required:

Bite registration
ICamBodies, ICamRefs or PIC transfers
360 scan of the prosthetic outside the mouth
Seated prosthetic
Opposing
Shade
If any changes required, e.g. Fixing the midline, Super white, reduction in tissue gaps, etc.
Empower Digital Smiles™
Fully Digital Fixed Arch Solution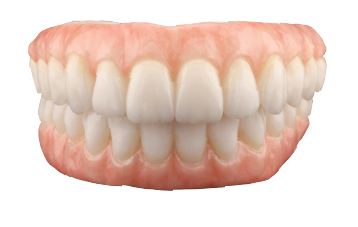 Photogrammetry makes full arch dentistry
easy for you and your patients.

Photogrammetry is a process in which a three-dimensional digital model of patient's mouth is created using a photogrammetric scanner. The resulting 3D model is used to create a monolithic full-contour prosthesis with a precise fit and lifelike esthetics for a natural appearance. A more accurate, more comfortable and fully customizable, "All-On-X" prosthesis made using photogrammetry offers a complete digital workflow from surgery to delivery.

Produced with a combination of precision dental photogrammetry and rapid 3D printing, Empower Digital Smiles is a fully digital fixed arch solution that streamlines clinical workflow and improves the overall patient experience.
"Reduce chair time with highest accuracy"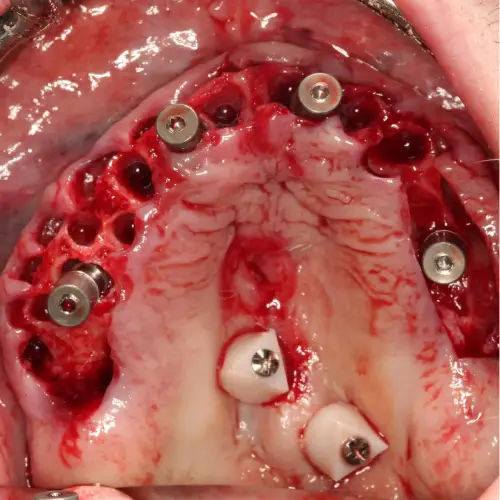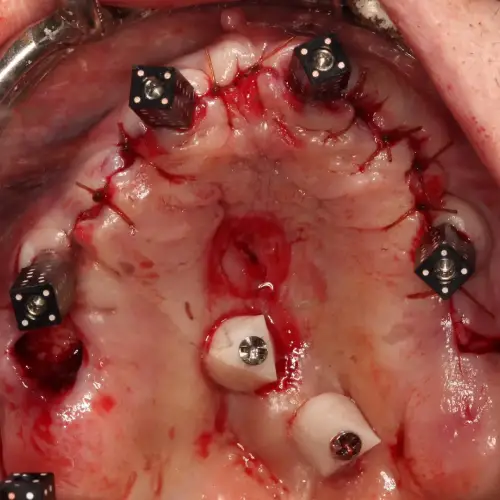 Doctor Benefits
Fewer office visits
33% reduction in the number of appointments
Fully digital workflow means reduced costs on consumables


No conventional impressions
No physical models
No analogs

10-micron accuracy results in an impeccable fit
Chairside photogrammetry training by Power Dental Studio
Patient Benefits
Better patient experience
Initial consultation to delivery of final prosthesis in just 5 visits (versus 9 visits required for traditional hybrid)
Fewer appointments means less stress for the patient and greater case acceptance
Fully customizable hybrid prosthesis for patient-specific satisfaction
Match the patient's esthetic preferences including tooth size, shape, and shade prior to delivery of final prosthesis
Digital records for repeatability
Prosthesis can be reproduced "at the touch of a button" with no need for additional chairtime